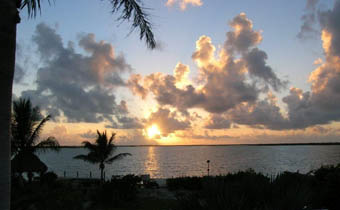 2nd Floor
402 Appelrouth Lane Key West FL 33405

Harold E. Wolfe Jr., Esq.
Business Planning & Formation for Key West &
Monroe County and Across Florida
If you are starting a new business in Palm Beach, Broward, Dade or Monroe County, or buying or selling an existing business, you will need to determine how best to plan and structure your venture. Harold E. Wolfe, Jr. can advise you on what form of organization would be best for your business weather it be Corp, S-Corp., LLC, Partnership or Joint Venture. We will counsel you on the various important relationships required for a successful business plan, including those between partners or shareholders, customers, suppliers, banks, employees and government regulators.
BUSINESS PLANNING

Organizational Formation:

On behalf of our clients, the Firm forms a number of business organizations including limited liability companies, limited partnerships, corporations (both Subchapter S and C Corporations), limited liability partnerships and other entities. These range from single member entities to transactional entities designed to own and operate major assets (hotels, shopping centers and other businesses), and operating businesses. We also engage in the conversion of various entities from one entity to another, such as the conversion of a general partnership into a limited liability company, or the conversion of a corporation into a limited liability company (retaining its Subchapter S status for income tax purposes). We can do this since we have experience in both the business and tax areas.

Business Agreements:

On behalf of our business clients, we prepare a number of business agreements necessary for the operation of their businesses. These include stockholder agreements, operating agreements (for limited liability companies operating businesses with multiple partners), agreements for stock sales, agreements for sale and purchase of business assets, independent contractor agreements, and multiple other business agreements.

When starting a new business, you must decide on a legal structure for your business. Possible business structures include the following:
Partnerships
Limited Liability Companies (LLCs)
Limited Liability Partnerships (LLPs)
Limited Partnerships
Subchapter S Corporations
Corporations
Joint Ventures
Harold E. Wolfe Jr., can advise you on what structure would be best for your business and draft all the documents necessary to maintain a business in good standing, such as by-laws, corporate resolutions, minutes of directors' meetings, and notices.
When forming and organizing a business, it is beneficial to have a shareholders' agreement (for a corporation), an operating agreement (for a limited liability company) or a partnership agreement to describe the rights and obligations of each of the partners. The importance of a shareholders', operating or partnership agreement cannot be overlooked. Among many other important provisions, which can protect you and your company, these agreements include terms governing:
Responsibilities and obligations of the shareholders
Rules for when and to whom shareholders can sell shares (Buy-Sell provisions)
Rules protecting the company in the event a shareholder dies, becomes disabled or files for bankruptcy
Rules to govern how money will be spent
Non-competition with the company
Harold E. Wolfe Jr., can help you organize and structure your business so that you, and your partners, know where you stand, and how to move forward.